Pressure Washer Buyer's Guide
One great thing about summer is being able to go outside and enjoy that fresh and warm weather on your face; you can always look forward to waking up to a warm summer breeze and the wonderfully warm sun gently caressing your skin. Summer is great; but with its greatness comes dirt. Before you know it, mud, pollen, dried grass clippings, and so much more grime from air pollution is covering everything you own.
Buying an Electric Pressure Washer
Everything you need to know when it comes to purchasing a pressure washer and deciding what is important to you. As you are here I'm sure you have already decided you wish to purchase one, so here is the ends to know.
Knowing what you need for pressure washer in advance is going to prevent a lot of problems and frustrating errands. Finding and buying your first pressure washer guide can make a huge difference for the people who are trying to get a sense of what pressure washing is even going to be like. The process can be mysterious to people at first.
As a minimum, people are going to need detergent, a tap connector to the hose, and a hose pipe in order to successfully run their pressure washers. However, some people are going to want to add pressure washer accessories in order to expand the capabilities of the devices so they can clean more outdoor surfaces and tools. For instance, there are certain specialized pressure washer chemicals that will allow people to perform a wider range of cleaning tasks.
People who add brushes to their pressure washers are going to be able to scrub away stains, residues, and other problems in a way that is just not going to happen without the brushes. Similarly, people are going to be able to clean out their gutters if they use angled wands. Using extension wands, it is going to be that much easier for people to be able to clean the exteriors of their homes as well. Adding more accessories to pressure washers can obviate the need for lots of other different types of equipment.
Uses for a Pressure Washer
When it comes to buying think about how you will use it, what other things may you use it for once you have it that you may not be buying it for, such as just using it for cleaning you car, but then wanting to clean your drive too. Ensure the specification is suitable and good enough for what you need and buy the best pressure washer you can afford.
Below will give you an idea of what bar pressure is suitable for what jobs.
Light Use – 100 bar
Garden furniture
Garden tools
Motorbikes
Bicycles
Rubbish bins
Medium Use – 110 to 130 bar
Car Cleaning
Boats
Lawnmowers
Fencing
Guttering
Swimming pools and hot tubs
Heavy Use – 130 bar +
Brickwork
Decking
Patios
Concrete driveways
If you intend just to use it to clean your car, then you the lower end of the range is more than good enough, you won't want anything too high as this may then damage the paintwork of your car due to the high power of the pressure. If you plan to wash down the patio or drive then the higher pressure will be very useful in this instance to remove tough dirt, so the upper end of the ranges would be great for this.
Buying your first Pressure Washer
Naturally, knowingwhat you need for pressure washer isn't enough. People are going to need to make sure that they're purchasing the right pressure washer for their needs. Some people are going to be using their pressure washers frequently, while other people are only going to need them to handle a comparatively narrow range of different jobs.
People who are only interested in cleaning off their driveways, cars, fences, patios, patio furniture, sidewalks, and decks are probably only going to need light-duty pressure washers that don't even reach 2,000 PSI. People who perform those sorts of tasks all the time might want to get medium-duty pressure washers, which will reach 2,000 to 2,800 PSI. Check out the best pressure washers for drives and patios here.
People who do a lot of home improvement projects and who might need to prepare a given house for a paint job might want to get the heavy-duty pressure washers that reach 3,300 PSI. These kinds of pressure washers will be unnecessary for most people, and they might be harder to manage and to use. However, these are also going to be the perfect pressure washers for other people.
It should be noted that the heavy-duty models are going to be noisier, and there is a possibility that some of them might do damage to some of the surfaces that they clean if the person who is using them does not know how to wield them. People who have less experience with pressure washers should choose the light-duty ones.
One of the biggest considerations involved with choosing a pressure washer involves choosing the gas-powered models or the models that are powered by electricity. The heavy-duty models are usually going to be gas-powered. Electricity-powered pressure washers are going to be easier to use, quieter, and less risky to use in many cases. However, it is also going to take people longer to clean with them. Individuals who are looking for a powerful device that is going to allow them to complete jobs at a faster rate might have to look elsewhere.
It should be noted that the electric models are also significantly less expensive. People who use their pressure washers all the time might find that the devices are going to pay for themselves before long. Individuals who only use their pressure washers at certain points during the year might find that this is a bill that takes a long time to balance, so they might be better off getting the less expensive pressure washers.
The accessories for pressure washers can make a big difference when it comes to expanding the capabilities of a given pressure washer. Even some of the light-duty electric pressure washers are going to be that much more efficient and effective when they have accessories that will allow people to redirect the pressure. Evaluating the pressure washers as a whole will allow people to make more informed decisions.
When it comes to purchasing your pressure washer there are a few things to think about and consider, there are lots of different models on the market and prices can range from £50 up to £500, so we have made a list of things to have it mind when it comes to looking as pressure washers.
Considerations when Choosing which to Buy
Power is one thing, however it is important to look at other area such as hose length, accessories it comes with and also what you can buy depending on how you intend to use it.
Pressure
This is important and will depend on your needs, the higher the pressure the easier it is the remove dirt as there is more power. Pressure is measured in bars, and typical pressure washers will range from 110 up to 180 bar.
Hose
Some pressure washers can be heavy so a longer hose can be useful so that you don't have to carry or wheel it around, this is also good if you are using it to clean your car as it makes it a lot easier to do as you can then just move around without having to pull it along with you each time. Most entry models come with a 4m pressure hose at least as standard.
Accessories
The key here is flexibility, all pressure washes come with a range of different accessories for your needs, some models have different packages which will have different attachments, so decide your primary use and ensure it has what you need.
If you are going to be cleaning your patio then the  patio cleaner attachment can be extremely useful as it will prevent you just pushing the dirt around and make it a lot easier too.
Pressure Washer Buying FAQ's
What is Waterflow?
Water flow is the rate water is pushed out of the lance, the higher the water flow the larger amount of water forced out and used. Water flow is measured in litres per hour and can range from 300 l/h on entry models up to 600 on the higher end models. Waterflow is important for removing and washing away dirt on patios and driveways for example.
What is Bar Pressure?
This is the force at which the water is pushed out at, the higher the force the easier it is to remove dirt. Lighter jobs such as car cleaning and washing down your patio furniture don't require as much pressure as you would for perhaps cleaning your driveway, the extra bar pressure would make it a lot easier, quicker and give better results with a higher pressure.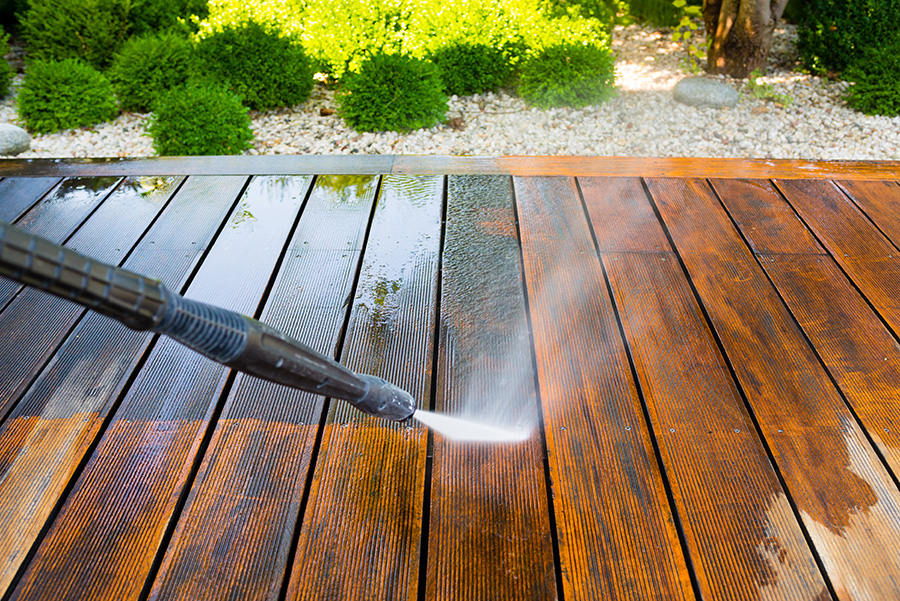 Which is more important, Waterflow or Pressure?
They are both important and go hand in hand with each offer, if you are looking to clean your patio you will want a high pressure to remove dirt and stains that have been there for years, however the high water flow will make the job quicker as it quickly washes away the dirt it removes. All models have a good water flow and pressure ratio, it is more important to think about the tasks you shall be using your washer for.
What is a lance on a pressure washer?
A lance is the part that is connected to the trigger gun you hold and press to release the water, the lance is a nozzle where the water comes out. You can get different lances or ones that are adjustable to change the way the water is forced out. This could be as a pencil jet or perhaps a fan depending on the job. Setting it as a pencil jet is ideal for removing stubborn stains on a patio, a fan is more suited for on your car where the pressure won't damage the paintwork.
Where is the best place to store my pressure washer?
Store your power washer in a dry place that is well ventilated, in the winter months you may wan tot bring it inside or store somewhere that is heated to ensure the pump does not freeze and become damaged with any water left inside.
Should I buy a pressure washer?
To decide if you need one think of the tasks it can be used for and if it is applicable to you, cleaning your car, van, bike, 4×4, caravan, boat, it can be used on all these. How about washing your patio, driveway, brick work, garage doors, wheelie bin, cleaning blocked gutters. There are many uses to a pressure washer than just car cleaning so think about how else you may use it and how often.
What detergent should I use?
Depending on how you are using your pressure washer there is a detergent you can use to help clean, there are many on the market for car cleaning and most pressure washer brands have their own detergent you can use, ideal for car cleaning, or ones for patio cleaning too.
How long is the power lead?
On Karcher and Nilfisk pressure washer the power chord is 5m in length.
How should I store my pressure washer in the winter?
Check out out article and guide on storing Your Pressure Washer in the Winter.
How do I start my electric pressure washer?
First off attach your garden hose from your water supply to the pressure washer.
Attach high-pressure hose between spray lance and the pressure washer.
Turn the water on at the tap.
Press the trigger on lance to purge any water or air from the unit.
Turn the pressure washer on to begin to use.
Using a Pressure Washer
This video below shows you how to use effectively use a Karcher pressure washer on your car and patio.
There are many things to consider when looking at buying a pressure washer, from the water flow, hose length, features, attachments and its actual pressure itself. With that in mind we have a infographic detailing everything you need to know and consider when looking at electric power washers, and also a round up of 10 things you can use your pressure washer on.
Pressure Washer Infographic
Pin and share our infographic below.


If you wish to share this infographic guide on your website please credit us at https://pressurewasherreviewer.co.uk.
Buying a Pressure Washer
Pressure washers are great for outdoor use cleaning you car, bike, van or boat. After many years of dirt, grime and moss your patio and driveway maybe looking tired, however a pressure washer can transform this giving it a new lease of life and bring it up like new. This works great on concrete and patio slabs removing all those years of dirt and green moss stains. While outside patio furniture be it wood or plastic can be washed down, tired looking wood benches can be transformed while the same can also be said for fencing and your garage door.
BBQ's are great in the summer however when it comes to having one it always looks uninviting and not great for cooking food on with old greasy stains left or dirt collected on it, your power washer can blast this all away cleaning it up in minutes. This is great for metal racks and grills that can be a fiddle to clean and remove the dirt and grease, with a pressure washer this can be done in no time. Other uses not shown in the infographic above include washing out your smelly wheelie bin, cleaning your gutters and removing blocked down pipes, or how about using your pressure washer to create some reverse art on your patio?
Useful articles
When it comes to buying one take into consideration how you intend to use it and other tasks you may not have thought about. Depending on how you will use it will decide the sort of specification you will want, if you want to bring your patio up like new then something with a high bar pressure and waterflow is important, as well as a patio cleaning attachment. If you shall just be using it for your car then the pressure won't need to be as high and you can look at the lower end of the pressure washer range.
Useful Articles