Best Garden Hoses for Pressure Washer's

Review By -

15th June 2016

If you are looking at buying a pressure washer then it is important you have a garden hose that can be connected to your outside tap, and then connected to the pressure washer itself. All pressure washers are ready to go, they just need setting up, plugging into the mains, and a water hose connected, so if you are buying a pressure washer make sure you buy a garden hose as well if you have not got one.

When buying a garden hose for your pressure washer, think about other uses you may use it for, how big is your garden? This may impact which hose you by, if you have a large garden and want to water your flower beds in the summer, or water the grass when there is little rain then you will want to make sure you buy a hose that is long enough to reach these areas.
Pressure Washer Garden Hoses
We round up some of the best and most popular garden hose reels that are great value and work well with your pressure washer.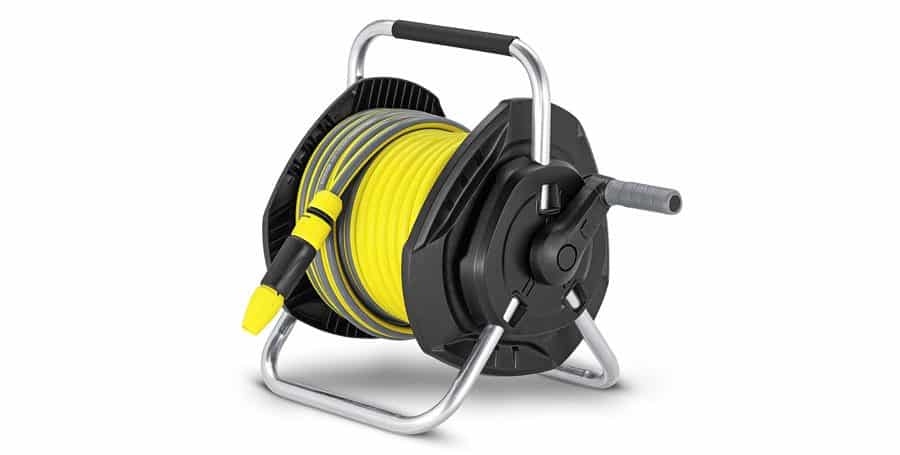 This is a heavy duty and robust 25m hose from Karcher, it comes with a reel, HT4.500 Hose Trolley 2 Connectors and a spray gun. It also includes 3 Hose connectors and a hose connector with Aqua Stop as well as a tap adaptor. This hose reel will connect and work with all Karcher Pressure washers and can also be wall mounted.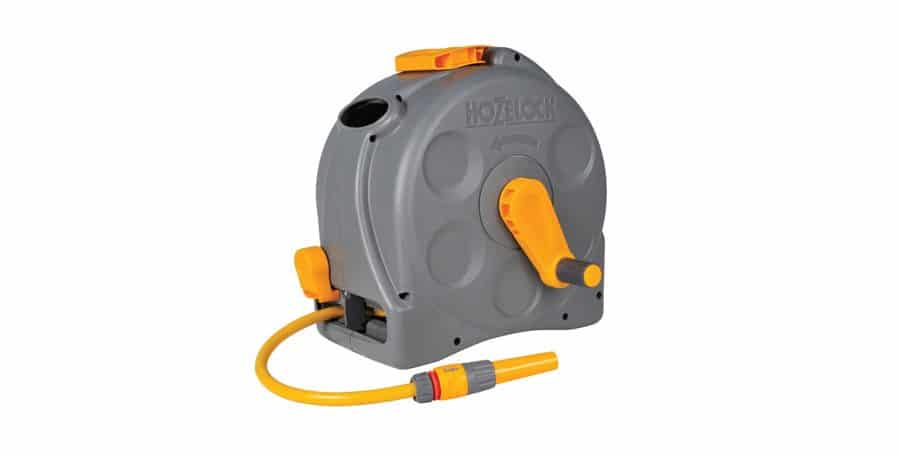 With over 500 reviews on Amazon UK and a 4.5 star rating this is a great choice. It can be walled mounted and comes with a 25 metre multi purpose hose and full set of Hozelock connectors. It has an enclosed design giving protection to the hose, it also has a easy rewind action making it easy to wind away.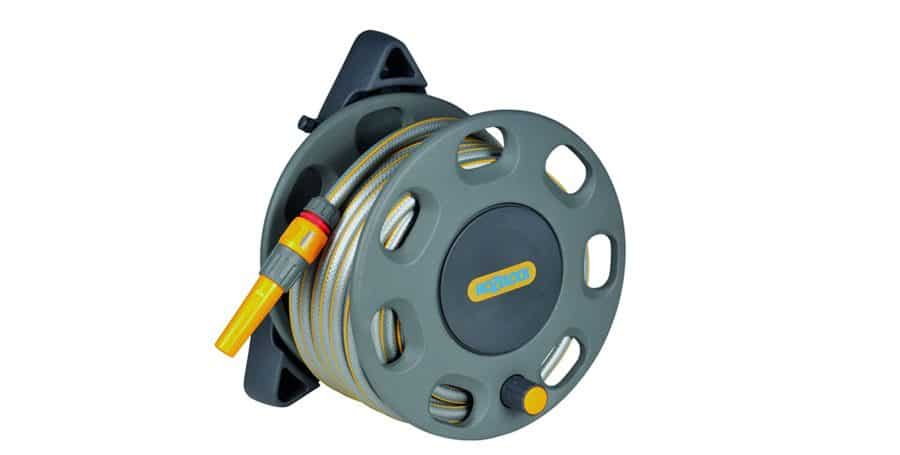 If you are looking for a simple wall mounted hose reel then this is perfect. A simple hose reel that can be attached to your wall comes with a 15m hose, it also comes with a hose nozzle, 2 hose end connectors, a waterstop connector and a threaded tap connector.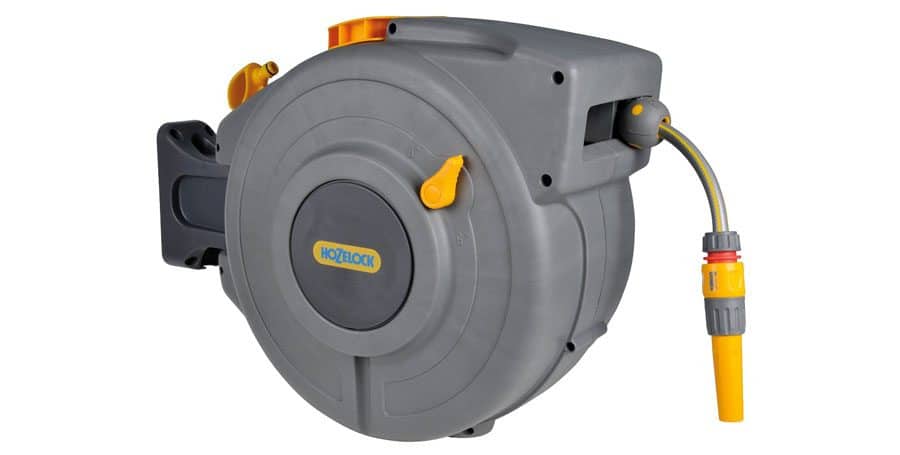 This great hose reel comes with a two-year guarantee  and comes ready-assembled, and ready to be wall-mounted. It has a 20 m of high-quality hose and is designed with an integral self-layering mechanism and an automatic hose rewind mechanism making it quick and easy to pack away when you have finished with it.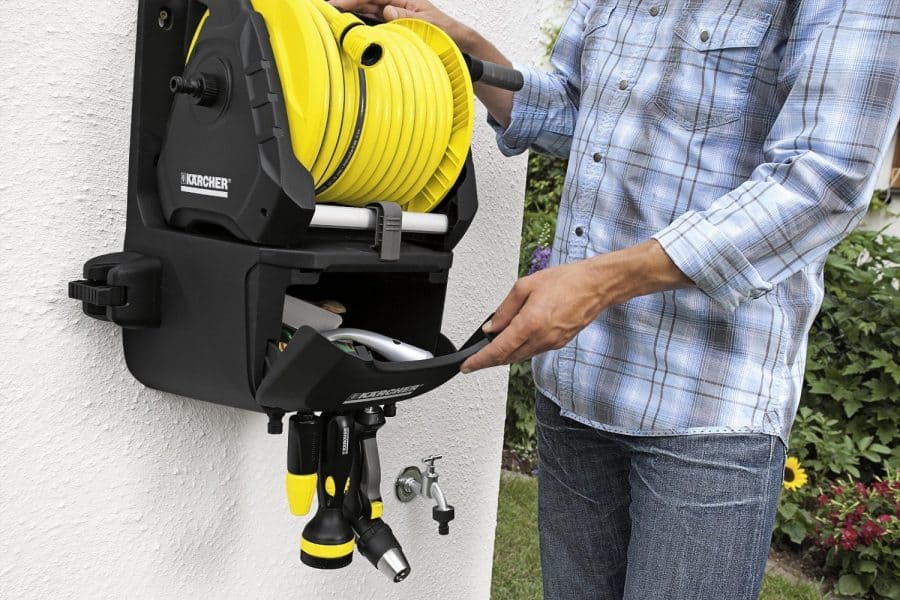 The most expensive hose reel in this round up is this Karcher HR7.320, it comes with a 20m Primo flex garden hose, spray nozzle, 3 x Universal free flow connectors and a aqua stop connector as well as a 3/4″ Tap adaptor with 1/2″ reducer. There is a wall mounted reel that has storage below for all your garden hose connectors, it is a heavy duty reel and built to last.