Best Pressure Washer for Drain Pipe Cleaning & Blockages

Published By -

21st December 2016


*Disclosure: This article may contain affiliate links, and at no additional cost, this site may earn a commission if you buy.

Pressure washers have many great uses and one is certainly removing hard to shift stains or blockages, the high pressure allows pipes and guttering to be easily cleared very easily with intense water pushed through.
Power Washer Kits for Drain Pipe Cleaning & Blockages
To clear a drain using a pressure washer  is very easy, however additional pipes maybe needed depending on the location of the drain and also where the blockage maybe.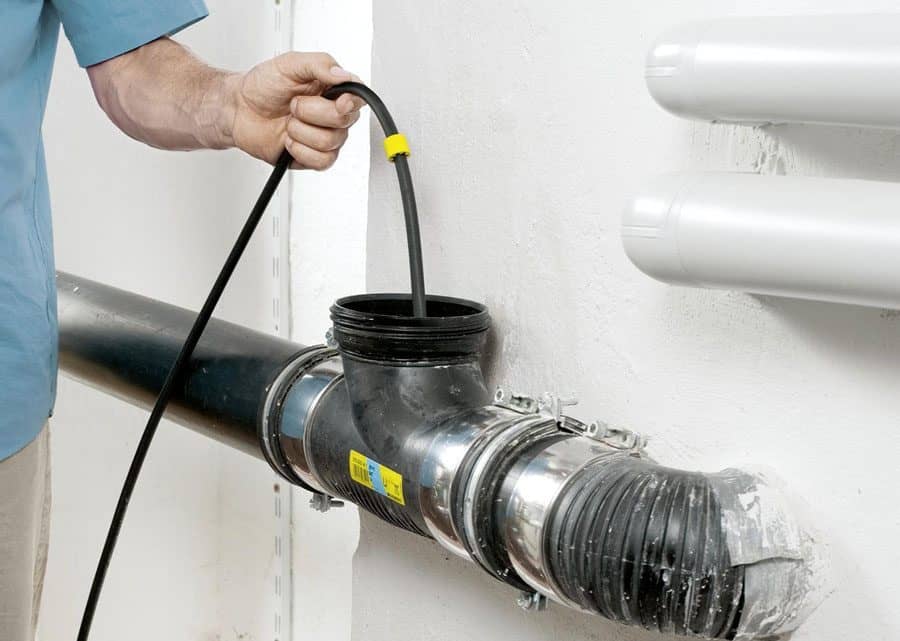 You can purchase duct hose pipes that are long lengths of piping, from 7.5m up to 30m depending on the job. These pipes are connected to your pressure washer and the other end is fed down the pipe that is blocked, with your pressure washer on you can feed the hose down the blocked pipe, it will force any debris or blockages out of the way and along the pipe to where this exits.
Pressure washer drain blockage kits are ideal for:
Clearing blocked downpipes
Clearing outdoor drains
Clearing blocked waste pipes
Clearing blocked sink drains
Ideal for clearing guttering
By using a long thin extension hose it allows you to easily feed the hose down narrow gaps, with it being thin and flexible it allows the hose to bend round tight corners and U-bends, while being able to be fed down very small gaps too. You can unclog a sewer drain using a electric or gas powered pressure washer.
The benefits of this kit is that it is also cheaper than calling out someone to do this for you, and with this you also get to keep it for any other times in the future where it maybe needed again.
Karcher Pipe & Drain cleaning Kits
If you own a Karcher pressure washer then these official kits are ideal, they will work with all models, however the higher spec and more powerful model you have the better and easier it will be to clear the blockage.
You can read our Kärcher 7.5m Pipe And Drain Cleaning Kit review here.
Nilfisk Drain Cleaning Kits
Nilfisk also have a draining clearing kits for their range too starting with a 15 metre hose perfect for the job.
When buying an extension hose make sure the hose connectors fit your pressure washer model, some machines have their own special connectors so third party accessories may not work with your model, so do double check before purchasing. If in any doubt buy the official kits for your machines.
As well as drains and pipes the kit can also be used on guttering allowing you to push the hose along the guttering with the water forcing any debris and leaves along and out of the way. This is a great task to do in the spring to clear any leaves and moss clearing your drains and guttering for the new year.
In terms of how good your pressure washer needs to be the more power the better, however that being said you will have success on most blockages with a  entry level power washer. These kits are really useful and if you have a machines already then these are a great investment.
Last updated on 2019-11-19 / Affiliate links / Images from Amazon Product Advertising API