5 Pressure Washers You Should Consider that are NOT by Karcher or Nilfisk!

Review By -

15th April 2017

If you have owned or tried a Karcher or Nilifsk pressure washer, or they are out of your price range then here are 5 other pressure washers from other brands that you could consider.
5 Pressure Washers You Should Consider
Karcher and Nilfisk are brand leaders and a popular choice, however they are not the only choices.
If you want something compact, or you live in a flat then this hand held Bosch AQT 33-11 High Pressure Washer is small and easy to carry.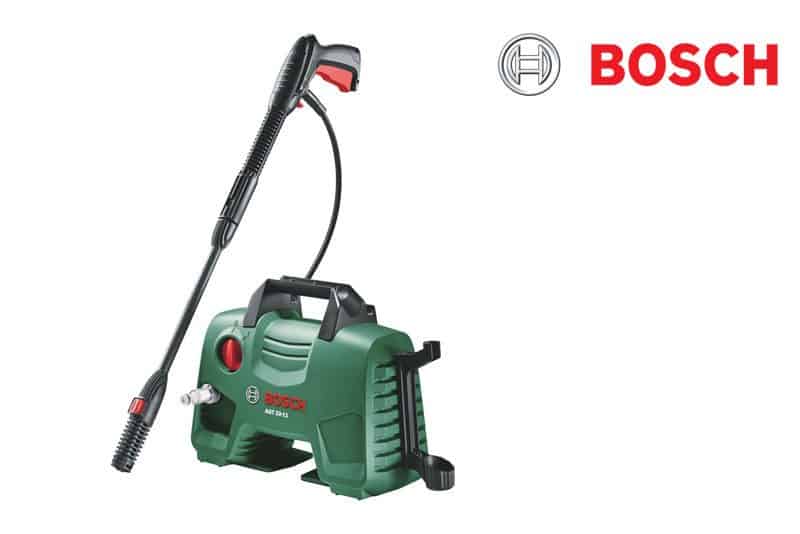 Although small is packs a punch with 110 bar pressure and a water flow 330 litres per hour, with a 1300 watt motor. The hose length is just 3m but id you do live in a flat then this is perfect for carrying and storing too.
This Silverline pressure washers has a working pressure of 70 bar and a max flow rate 7.1 L/min. It has a auto stop/start feature and includes the lance, a detergent dispenser, a 5m hose and variable spray lance. This power washer is wheel-mounted allowing for simple manoeuvrability and making it easy to move around.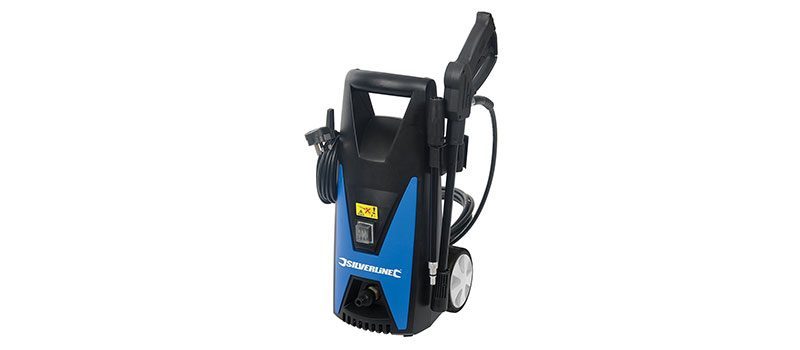 The Silverline pressure washer is simple, basic and well built, it does the job and is very well priced making it a great no nonsense style pressure washer.
Mikita make some great power tools and also make a solid pressure washer too. The HW101 Pressure washer has a 3m High Pressure Soft Hose, comes with the Gun & Lance (fan head) as well as a detergent bottle.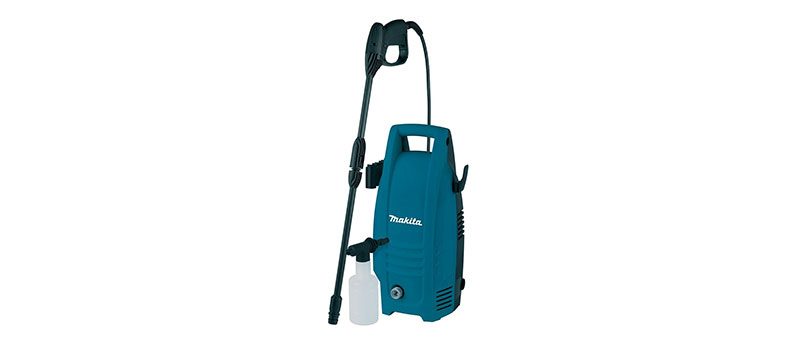 This is a simple no frills pressure washer, it is well priced and ideal for simple tasks such as cleaning your bike or garden furniture. It may not be powerful enough for your monthly car clean and it doesn't have any wheels meaning it has to be carried.
This 105 Bar Pump is ideal for your home/patio & car cleaning duties. It has a powerful 1400W pressure washer and comes with a trigger gun water spray for great cleaning power & high performance. It has a long 5m hose making it easy and simpler to clean your car and move it a round.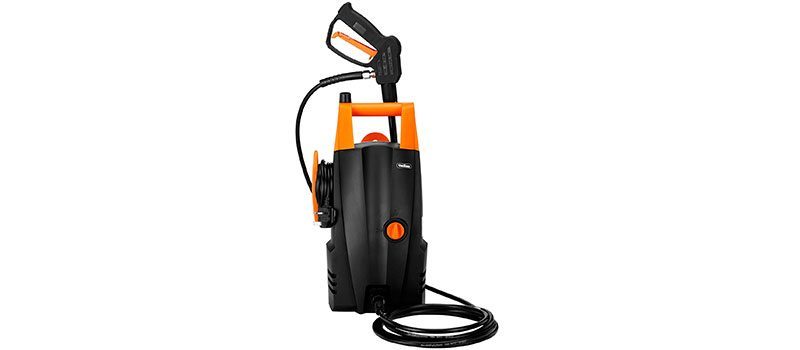 The VonHaus 1400W High Pressure Washer is compact, lightweight design with wheels and carry handle.
This Wolf Blaster pressure washer includes a new 'Click and Connect' system enabling you to quickly change between attachments without wrestling with bayonet connections. It has a powerful 165 bar pressure pump powered by a 2200 watt motor.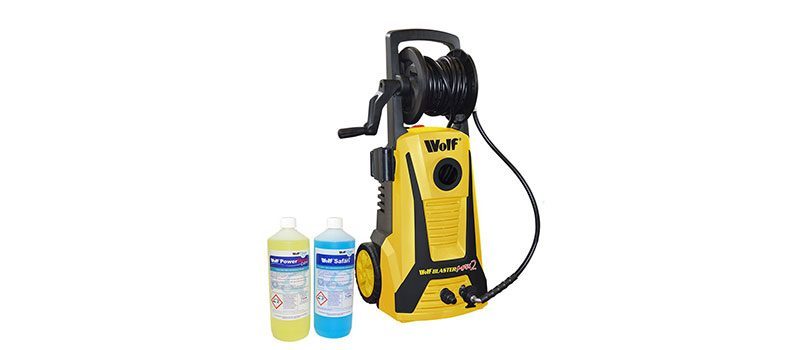 The Wolf Blaster Max 2 Pro Power Pressure Washer includes a High Pressure Lance, Vario Nozzle, Turbo Nozzle, Angled Nozzle, Car Brush, High Pressure Hose, 1L Power Force Extra Patio Cleaner & 1L Safari Vehicle Cleaner. It certainly comes with everything you could need. It looks and is well built, a good solid pressure washer you should certainly consider.
Which to buy?
These a great options and are good value, while they may not have the brand qualities of Karcher or Nilfisk, these are good all round pressure washers. The compact models are ideal for flats and the others are good allrounders for lighter use. If you want something with a bit of power and all the gadgets you need then the Wolf Blaster Max 2 Pro Power Pressure Washer is certainly worth checking out.