Top 10 Pressure Washer Uses

Published By -

9th September 2015

A lot of people when they hear pressure washer think car washing, and they certainly do a good job of that, however there are many other uses that a power washer can do, as well as some more unusual uses for pressure washer.
Top 10 Pressure Washer Uses
Here are our top 9 and a bonus one for how to use your pressure washer and it doesn't include cleaning your car!
1. Garage Door
Blasting it with your pressure washer using the spray gun or patio cleaner attachment works great, removing dirt from the winter and bird muck, your garage door will be clean in no time. With a patio cleaner attachment and holding it in a vertical position on the garage door makes it easy to clean, adjust the pressure depending on the finish and material of the door snd ensure no damage is made to the patchwork or finish.
2. Brick Work
If you have had any work done to your garden or outside your property then your house brickwork will become dusty and maybe stained, use your pressure washer to wash down the bricks removing any dirt and grime brining them up like new
3. Conservatory
Like your garage door through winter it will become dirty from rain water splashes, wash it down removing dirt and any cobwebs around the guttering. With high to reach areas and a plastic or glass roof, using a pressure washer can make it easier to clean it down without having to climb all over it.
4. Patio & Driveway
You can easily forget what your driveway and patio looked like before the months and even years of dirt, grime and moss take over, washing it down will bring it up like new and if you have a patio cleaner attachment it will certainly help speed up the job too.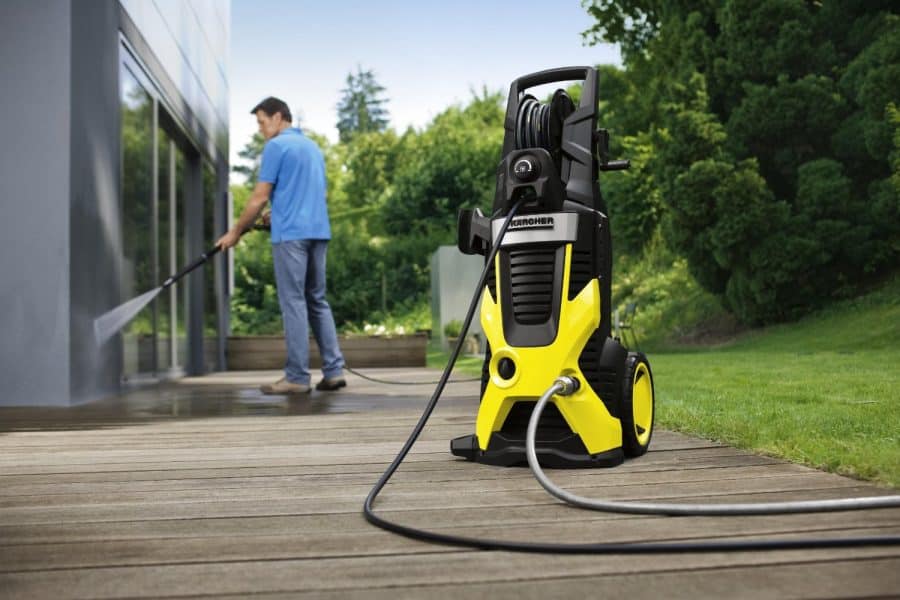 If you drive way is looking tired then a pressure washer can help give it a new lease of life, also if you are looking to sell your house then cleaning up the outside can make a real difference and help to give a great first impression. Check out our guide to the best patio pressure washers here.
5. BBQ
A quick blast from your pressure washer can remove any dirt and cobwebs and have it ready for use in no time.
6. Garden Furniture
After being left out through winter moss will be growing on them, they will be dirty and maybe covered in bird muck. Get them looking like new again with your power washer removing all dirt and grime ready for the summer.
7. Lawn Mower
Keeping your lawn mower in good working order it about keeping it clean and removing any grass that is becoming lodged, turning it over and blasting the hover side will remove any grass that has become stuck, make sure you let it dry out fully before using it to prevent any damage and any grass just sticking to the wet underside. If you cut your lawn while it is still damp then washing down the under side it a great time to do this.
8. Boats, Bike and Children's Toys
If you have a boat then this is great for washing it down, just ensure you turn the pressure down slightly not to damage your paintwork. Bikes are great to washing down especially if you like to go off rounding and mountain biking. Finally kids toys, outdoor bike and cars, tricks, give them a quick clean ready for the summer.
9. Guttering
Make sure your guttering doesn't get blocked by using your pressure washer to remove moss and leaves that have built up, a quick blast will remove them helping keep your gutters clear. The force of a pressure washer makes it ideal for cleaning blocked pipes too, be it a kitchen sink pipe, or a down pipe outside from your guttering.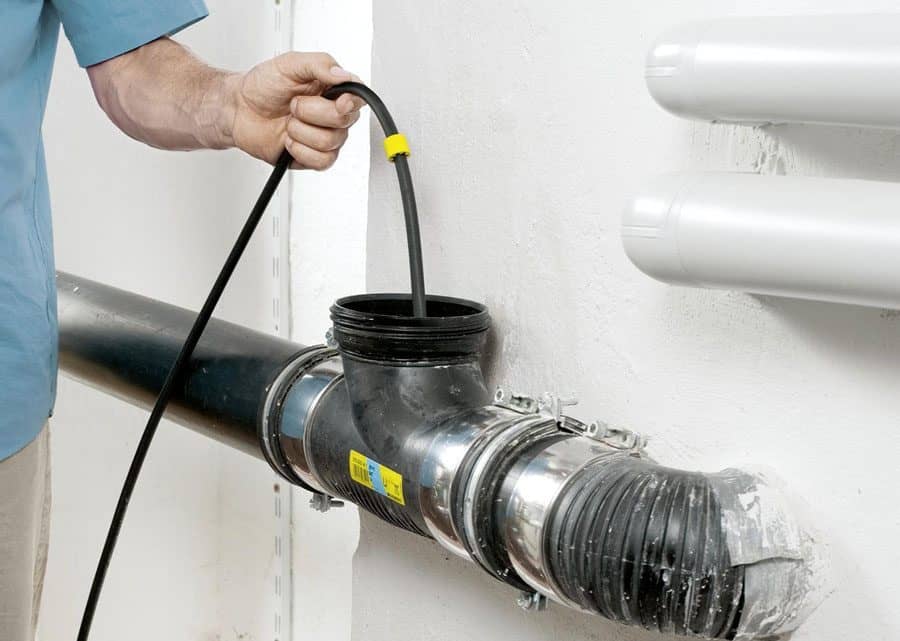 There are many accessories you can buy too to help with this, Karcher have their own draining cleaning kit here. Check out this article on how to remove blockages from down pipes and clear your gutters.
Bonus! Wheelie Bin
Your outside wheelie, not the most fun things to do with a pressure washer, but every time you lift the lid you quickly through in a bag and hold your nose, wash it down and remove any stains and smells from within quickly and easily with your pressure washer. Keeping you rubbish bin clean helps keep flies, rats and other bugs and insects away from your bin preventing horrible smells and bacteria from taking over.
Have we missed any other great ways to use a pressure washer? If so let us know with a comment below.